Interactive Screens in Pakistan
Interactive Screen is the best solution for engaging in your meeting room or classroom. With its unique collaborative features, this screen revolutionizes your presentations. Available in sizes ranging from 65″ to 120″, you can find the perfect fit for your needs. You can now experience the Flat Panel's interactive powers in Pakistan. Increase your productivity by creating strong presentations, specifically made for your needs. Enhance the potential of your meetings and classrooms with this Flat Panel Solution.
Interactive Flat Panel Display in Pakistan
Imagetech Solution offers excellent interactive screens for an unparalleled user experience. These exceptional screens seamlessly combine the following features:
OPS
Android
TV
Speaker
Electronic Whiteboard
By simply combining the functions of multiple devices, they basically perform as versatile touch computers, promising you hassle-free productivity in your meetings.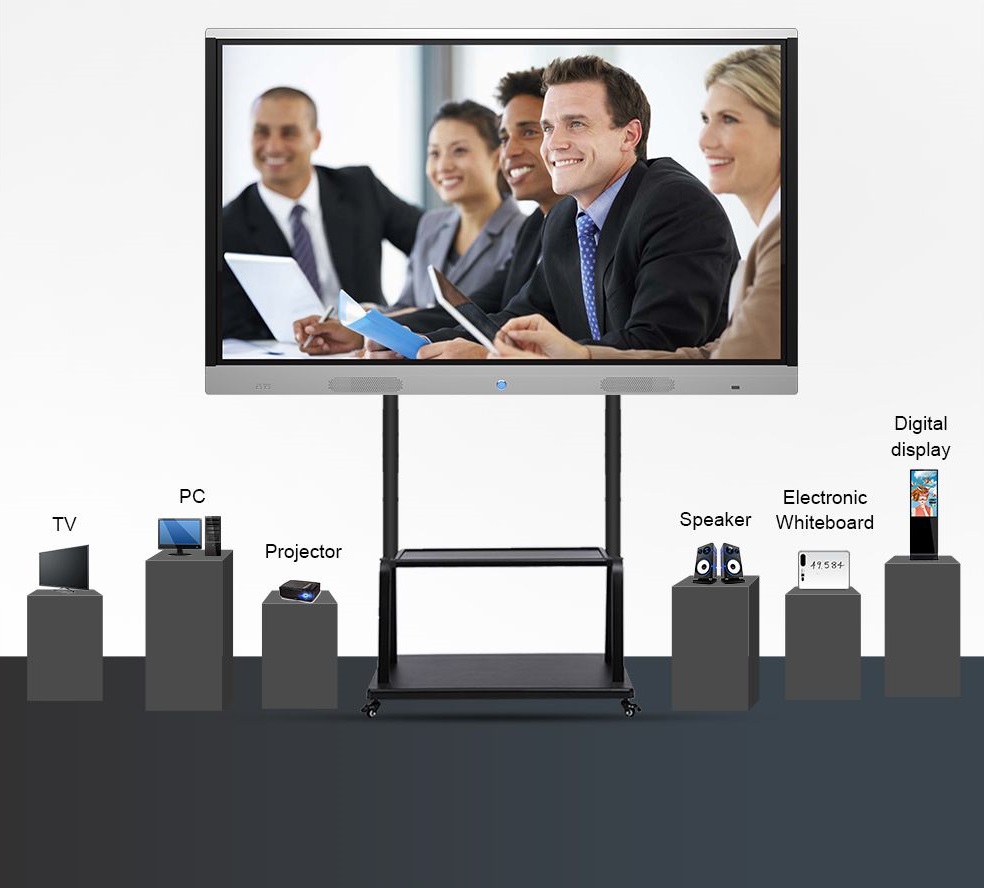 Interactive Screens Provider in Pakistan
Compatible with various remote conference software, these interactive screens enable you to have multi-person video conferences across the globe. A high-quality camera and microphone allow for video and audio communication. The screen also features an easy one-button energy-saving function, as well as a double-click wake-up feature, which ensures fast wake-up for your meetings. All these user-friendly designs and advanced features in this interactive screen enhance your productivity and enhance the conference experience.
Get Quotation
Core i3, Core i5, and Core i7 processors all provide support for interactive screens. Core i3 processors offer efficient multitasking and decent graphics performance, suitable for everyday tasks. Core i5 processors provide better processing power and graphics capabilities, ideal for more demanding interactive applications. Core i7 processors deliver the highest level of performance, making them perfect for resource-intensive tasks and professional use. Depending on the specific requirements, users can choose the appropriate CPU to ensure a smooth and responsive interactive screen experience.